Long story short
Ecommerce platforms are one of the most used types of CMSes and there are more and more apps popping out (more than 120!). That's why comparison websites started to include ecommerce platforms to their inventory. However, I've noticed some of these sites are quite biased and falsely rank particular platforms higher than others because of financial incentives, so I decided to start my own blog and comparison chart for these types of web apps.
What this site is all about
Ecommerce-Platforms.com is an unbiased review site that shows the good, great, bad, and ugly of online store building software. We strive to provide you with easy to read (and sometimes fun) objective reviews that will help you choose which ecommerce platform is right for you. We do get affiliate commissions from some of the solutions we're reviewing and comparing but this doesn't influence our writings in any way!
Who are we
This site is run and owned by the same team behind Inspired Magazine, one of the oldest blogs for web designers & developers:
Team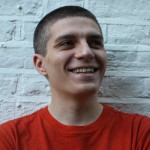 Catalin
Catalin founded Mostash in March 2008, when content marketing was not yet a buzzword. He's a huge magazine geek, and a big fan of hot jazz and sour soup. He sometimes uses the company name as an excuse to wear fake stashes.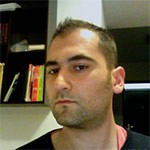 Bogdan
Bogdan is a founding member of Inspired Mag, having accumulated almost 6 years of experience over this period. In his spare time he likes to study classical music and explore visual arts. He's quite obsessed with fixies as well. He owns 5 already.
Raj is our lead developer and occasional guardian angel. He's using his magic to make everything work well (and fix!), from coding the website in WordPress, to optimising website speed, fine-tuning our AWS server and so on.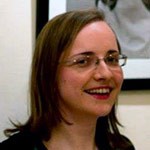 Anca
Anca is a writer and journalist with a strong weakness for old films, new theater, walking, and everything London. Currently glued to a vintage mp3 that still 'sings' like in the prime of its life. One day she will donate it to a museum.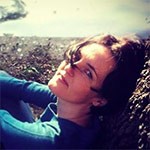 Anna
Anna's first grown-up job was in journalism, she was writing articles on economic issues. then she became a financial consultant, and after that she worked in radio, tv, and public relations. "I'm just a normal person with a few friends, who travels, watches movies and reads good books."
Don't be a stranger
Please follow us on Twitter, on Facebook, comment, question, contact and ENGAGE! Hope you enjoy!